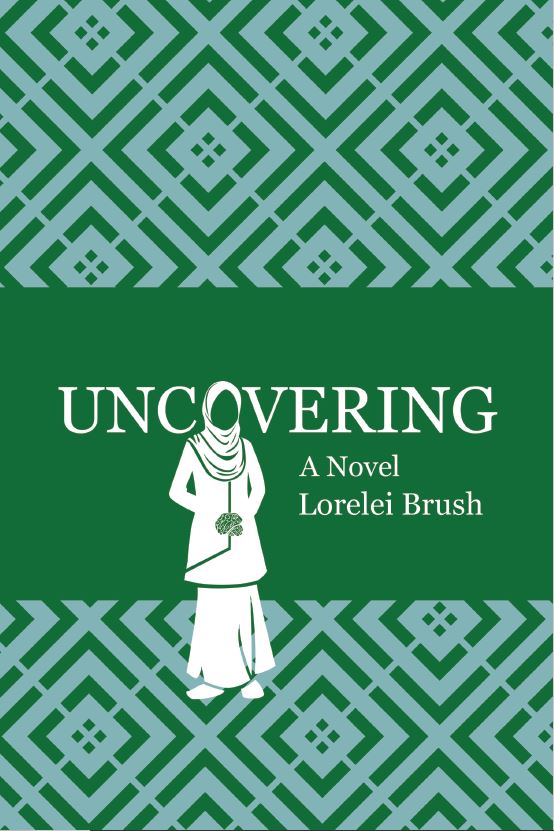 Shahnaz, a liberal but observant Muslim, is a nurse in Pakistan's foothills of the Himalayas with a passion to help pregnant women deliver healthy babies. At her parents' command she weds a gentle man who encourages her work. But marrying him means she must live with his extended family including his fundamentalist older brother, Raja Haider. When the men's father dies, Raja Haider becomes head of the family. As is his right, he orders Shahnaz to quit her job and stay at home. Her mild husband accepts his brother's authority, but Shahnaz rebels.
Buy It Now:
Uncovering the rich fabric of life in Pakistan
Lorie Brush weaves together a host of diverse characters who bring their varied perspectives and a sense of the "many Pakistans" to life in this wonderful tale of two families and the people they impact. . . Highly recommend.

Thought-provoking and engaging!
Although Pakistan and Islam are often in the news, they are quite foreign to me. I felt that Uncovering perfectly balanced journalism with literature by weaving highly personal stories of compelling characters with vivid details and information unique to the culture. . . Ms. Brush's novel will resonate with me for a long time.
Superb development of the characters
I loved this book. Ms Brush does such an in-depth description and development of each character that by the end of the book you feel like you've had a nice long visit in their homes. You immediately fall in love with Shahnaz. . . I couldn't put it down, staying up til the wee hours to finish it.
A Society Threatened by Extremism
Like Khalid Hosseini's Kite Runner, this novel describes a Muslim society threatened by extremism. The story churns with the struggles of obedience versus self-determination, piety versus zealotry, and preserving the old versus embracing the new. In the end, some seek peace and others pursue violence to achieve what's holy.
What Inspired Uncovering
In 2006 I had the opportunity to lead a USAID-funded education project in northwestern Pakistan. A devastating earthquake in 2005 had killed 77,000 people and destroyed most school buildings. The project's goal was to train 10,000 teachers from first grade through high school in state-of-the-art teaching methods in the sciences, mathematics, and English. For me, this was a life-changing experience. I had an outstanding staff of Pakistani professionals, fully committed to making a difference for children. We gave the teachers, parents, and education managers theories, techniques, and hope that they could recover from their losses.
We often fought an uphill battle to convince conservative educators that there were effective alternatives to lecturing and rote memorization, appropriate for Muslim girls and boys. Our struggle was a microcosm of the larger battle engulfing the country between liberal and conservative interpretations of Islam. As I engaged with so many Pakistanis, two questions recurred: how do professional women navigate this society to realize their dreams; and how does someone slip from fundamentalism into terrorism?