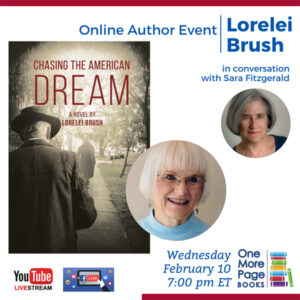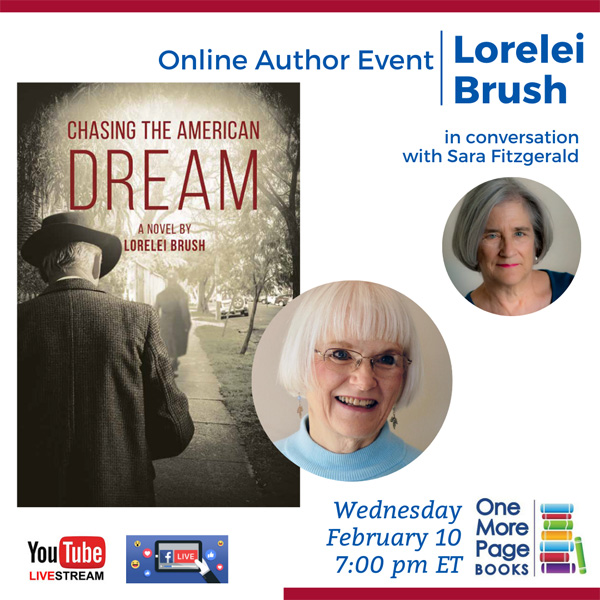 Please join me for the release of my new novel, CHASING THE AMERICAN DREAM, on Wednesday, February 10th at 7:00pm EST!
Friend and author Sara Fitzgerald will join me in an online conversation hosted by One More Page Books, my local bookstore in Arlington, VA. Sara and I will talk about the story behind my novel, the research that went into it, and more. We'll also take your questions. The event will be broadcast free on Facebook and YouTube. If you register, you'll receive direct links to these sites from One More Page in the days ahead of the event.
You can find more information, register and order signed copies of the book by clicking here.
If you are unable to attend the event, please feel free to order the novel through One More Page or the following locations: